About Us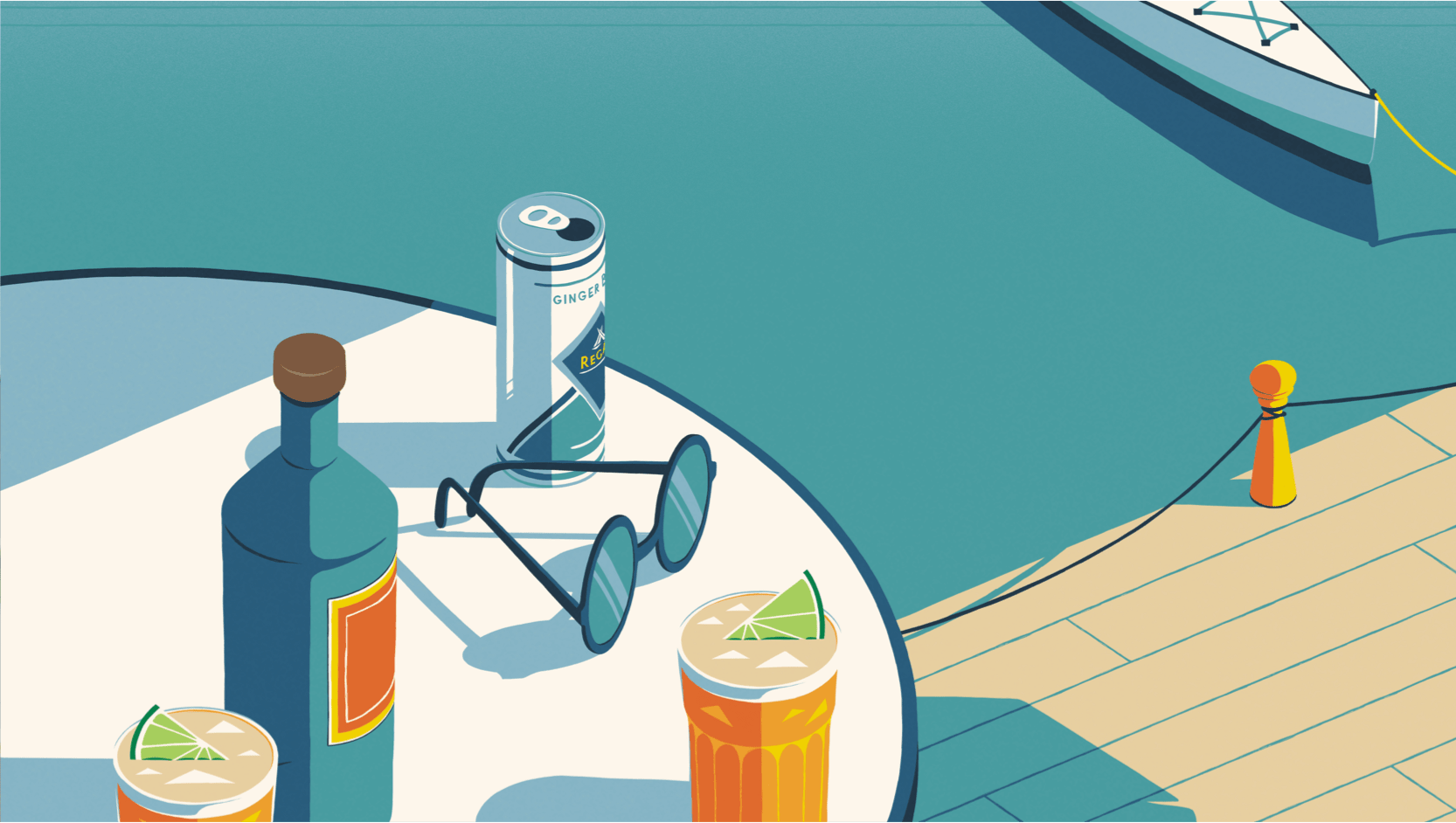 Our Journey to Make
the Perfect Mixer
A Thirst For Adventure. A Thirst for Greatness
When we started Regatta in 2006, we had one simple goal: to make a ginger beer that was so good and so flavorful that people could mix it with a variety of different spirits and venture beyond the Dark 'n Stormy. We had a simple mission - to bring back the Moscow Mule, and we wouldn't rest until we did. This journey sparked our passion for creating perfect high-quality, better for you, easy cocktails.
We did it! But we did something even more than that -- in our quest for perfection, we nailed it.
Better Flavor. Better Tasting. Better-For-You
We started with the essentials - unique formulas using the highest quality ingredients. Then we said they had to be all natural, better-for-you, and gluten free. By only sweetening with pure cane sugar or organic blue agave, every sip and every mix is infused with an interesting taste that delivers mixologist level cocktails wherever you are. 
Built with Sustainability, Quality, and Convenience in Mind.
We knew the juice was good, and we set out to find the most sustainable package we could. As lovers of the ocean and the environment, we wanted to do our part by:
Removing the plastic six pack rings that are known to contribute to micro-plastic pollution and the harming of animal life.
Using only recycled cardboard.
Went against premium beverage convention and chose aluminum cans instead of glass or plastic bottles.
We created the perfect mix of sustainable, user-friendly packaging.
Bartender Quality - Delivered to your door
For years, Regatta Craft Mixers have been used at the best restaurants and bars -  a bartender's secret. Now they can be delivered directly to your door. Five flavors for an infinite variety of mixologist level drinks. It's time to impress your friends with maximum taste and minimal effort. Bartender quality mixers are here. For you. For any occasion. The Regatta adventure starts now.